Support Center for Advanced Telecommunications Technology Research, Foundation
Message from Chairman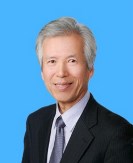 Support Center for Advanced Telecommunications Technology Research (SCAT), established in 1988, has kept contributing to the development of information and communications technology (ICT) through activities such as study and support for emerging technologies, funding for Research & Development(R&D), dissemination of information and knowledge on forefront ICT technologies and award program. Recently, the environments surrounding Japan have, however, drastically changed. To realize a sustainable and comfortable society, we must resolve various social issues such as further strengthening international collaboration/competitiveness, global environment conservation, coping with aging society, and guaranteeing national safety and security. Advanced ICT is expected to play a vital role in resolving the above issues and transforming the socio-economic system. It is, therefore, essential to further promote R&D in the field of ICT, while paying attention to collaboration/fusion with vertical industries and creation of new business models.
Approved by the Prime Minister, SCAT changed to a general incorporated foundation in 2012. We celebrated our 30th anniversary in 2018. We will continue to provide wide-ranging support for R&D and contribute to further development of ICT. Your understanding and encouragement are highly appreciated.
Susumu YOSHIDA
Purpose
While conducting by ourselves or supporting the investigative researches on advanced telecommunication technology, and carrying out several projects, such as the spread, promotion, and proposition of the knowledge about research and development (R&D) of telecommunication technology, we intend to contribute to the promotion of R&D widely and to social economic developments in our country.
Foundation data
Approval for foundation by the Minister of Posts and Telecommunications
------>October 26, 1988
Endowment ------>5.4 billions
Supporting Member ------>13 memberships
Organization
Director ------>9 (including 2 full-time directors)
Auditor ------>3
Councilor ------>8
Main Activities
(1)Research funding
Research Grant
Scholarship
International Conference Financial Support
(2)Investigate Research and R&D Support
Photonic Internet Forum(PIF)
Advanced LAnGuage INformation Forum(ALAGIN)
Terahertz Systems Consortium
(3)Information and Knowledge Dissemination
Holding "Telecommunication technology seminar" (four times per year)
Management of "Info-Communications R&D Exchange Forum"
Publication of Technical Journal "TELECOM FRONTIER"(four times per year)
Publication of "SCAT LINE", PR Magazine (four times per year)
Access
Address : Shinjuku Takasago Bldg. 16-5 Tomihisacho Shinjuku-ku Tokyo 162-0067
Access: About 8 minutes'walk from Shinjuku-gyoemmae Station (Exit2) on the subway Marunouchi Line.
Tel : 03-3351-8151
Fax : 03-3351-1624